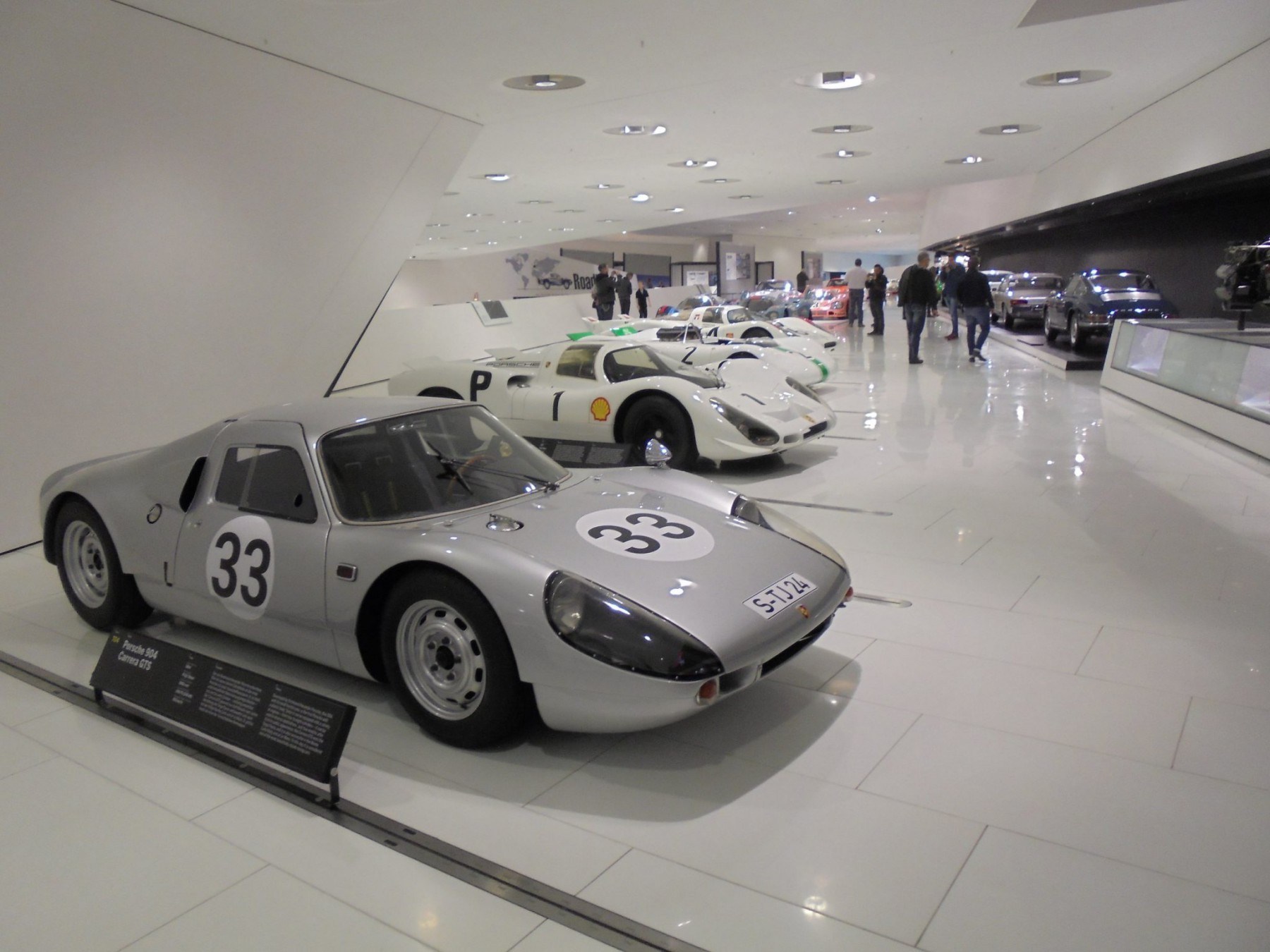 06 maalis

Porsche Museum – 909 Bergspyder and 935

While visiting Retro Classics in Stuttgart we also to visited the Porsche Museum as we were in the same town. Immediately next to the headquarters of Porsche in Stuttgart in Zuffenhausen, you can find one of the most spectacular car museums in the world. Porsche Museum was opened in 2009 and there is over 80 vehicles on a changing displays on 5,600 square metre exhibition area. We have seen a lot of Porsches, but this place is really a heaven for a true Porsche enthusiast. We saw the whole range of Porsche evolution from 356 to the latest generation racing cars. Of course the 904 and the two litre Carrera 2 engine where nice to see as we have been working a bit with these engines. The most interesting car for us was the 1968 909 Bergspyder. We have always understood that weight is something special in Porsche design, but this car did take that to extremes. The 909 was successor of the 910. It weighted 430 kg and its 8 cylinder 2 litre engine developed 275 bhp, which gives power to weight ratio which is far better than latest generation 991 GT3 racing cars, and we talk about a car of the 1960´s. This exceptional weight saving was achieved with aluminium body and with exotic materials as titanium, beryllium (breaks) and magnesium.

Finally we had to take a nice photo of the 1977 935 (630hp) to our friend J-P Pukema who thinks that this car is the ultimate Porsche racing car. He might actually be right?